Fortnite's current season is in its final weeks, as always players are eagerly awaiting any information/leaks for season 6. Season 5 introduced a vast array of new skins to collect, locations to explore and an insane amount of quests to complete. It also brought a whole host of characters that you probably wouldn't have expected to see in Fortnite such as Predator, Kratos and Master Chief.
But enough of what we already have, let's talk about what we can expect from season 6. We can expect to delve deeper into Jonesy's dimension-hopping tomfoolery and potentially a significant change in gameplay.
What we know so far
Past Fortnite seasons have lasted around 10 to 17 weeks and it seems as season 5 will be ending around the middle 13/14 week mark. According to this seasons battle pass menu, it will become unavailable from 16th March.
This would suggest apart from any major changes, Fortnite season 6 will start at some point during the week of 15th – 20th March. Don't take this as gospel as there's always a chance it could get pushed back especially with the developmental hurdles brought up by COVID.
Season 6 leaks
True to Epic's nature as season 6 is approaching they have started dropping hints as to what you can expect from the end of season 5 that will kick off the new season.
One of the biggest hints located at the centre of the battle royale map is a massive orb-like portal known as "Zero Point" which has been sitting there perhaps unknown by many. If you have a keen eye you may have noticed that in update 15.50 Zero Point started to show cracks potentially meaning it's becoming unstable.
Infamous data miner HYPEX has uncovered some files suggestions NPCs scattered around the map may be teleported due to Zero Point's instability.
Data miner Mang0e has also found some interesting information on Fortnite season 6
Along with this, some data miners seem to think that in-game voice chat will be distorted in some way when you are near the Zero Point suggesting that reality is being warped.
You're able to take pets out to the battlefield as back bling. Bonesy the dog will be unlocked at tier 12, Camo the chameleon is unlocked at tier 29 and Scales the dragon unlocked at tier 43. We can't decide which is our favourite!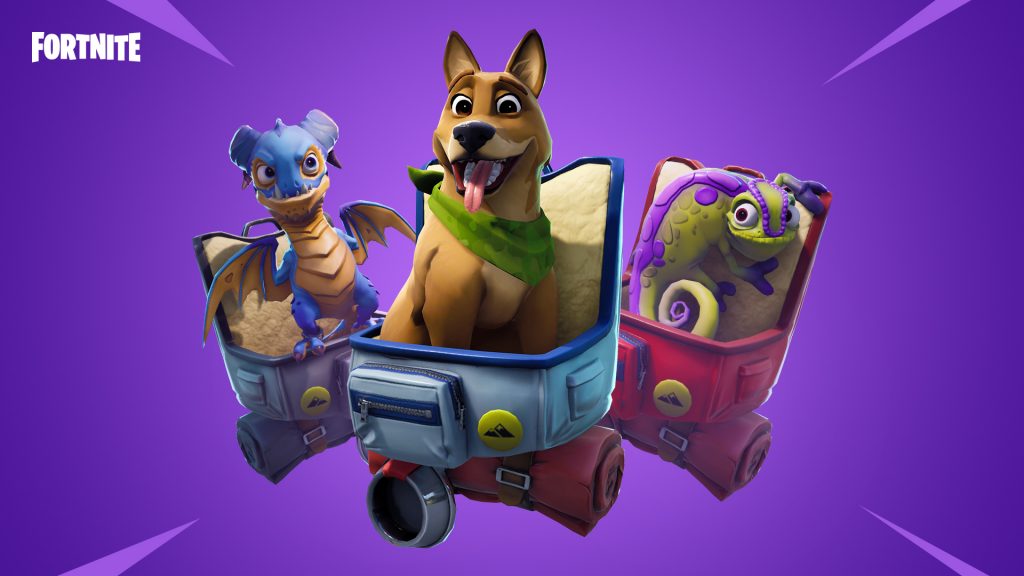 Check out the HYPD Stream Team on Facebook and HYPDLive on our Twitch channel streaming games daily.
While you're here take a look through the rest of the latest gaming news!