The world has changed so much in the past 12 months – largely due to the pandemic and the world wide web is more crowded and competitive than ever. Brands, businesses and the third sector are all trying to cram themselves into one space (social) to compete for consumer attention – but there's more out there to tap into.
There are relatively untapped business growth opportunities to be had that are far less challenging. 'But where is this place?' I hear you ask. Gaming, my friends, gaming.
There is an absolute goldmine of creative and marketing opportunities in gaming, but very few are tapping into it's potential right now – particularly in the UK.
Here are a few insights from our experts here at HYPD
Gaming is going nowhere – in fact, it's BOOMING!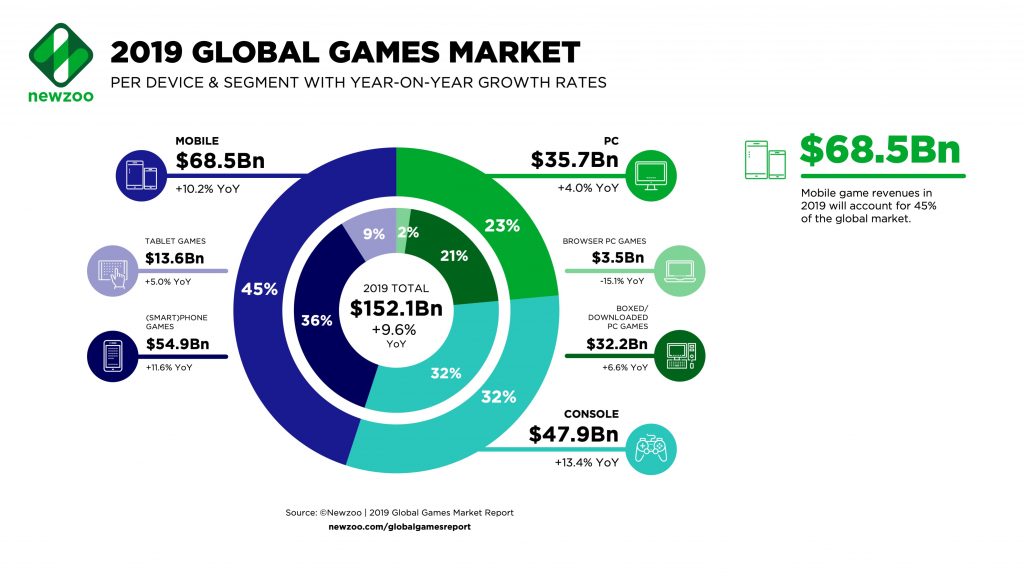 The gaming community is a lucrative one to get involved with; there are an estimated 2.5 billion gamers worldwide, who'll spent $152.1 billion on games in 2019, representing an increase of +9.6% year on year (according to research from Newzoo).
And gamer demographics are expanding too. No, it's not just adolecent boys who enjoy Fornite marathons. In fact the average age of today's gamer is 35 and over 50% of the audience is women!
Games are money-making marketing platforms
Instead of looking at gaming as a creative execution, brands and businesses should look at them more as community-led virtual spaces that are fantastic media outlets for branded content.
What I am trying to say is, games shouldn't be looked at as a one-off advertising medium – they're driven by the community and are inherently social.
E-sports is particularly brimming with opportunity with an estimated 385million global fans. It's projected that e-sports will be a $1.5billion market this year, which just goes to show that e-sports offers just as big of an opportunity as the games themselves.
Brands who're already in the game are benefitting massively
Believe it or not, Fortnite received nearly as much social media exposure as Brexit and even more than Game of Thrones and Avengers in the first seven months of 2019, according to our friends at Meltwater.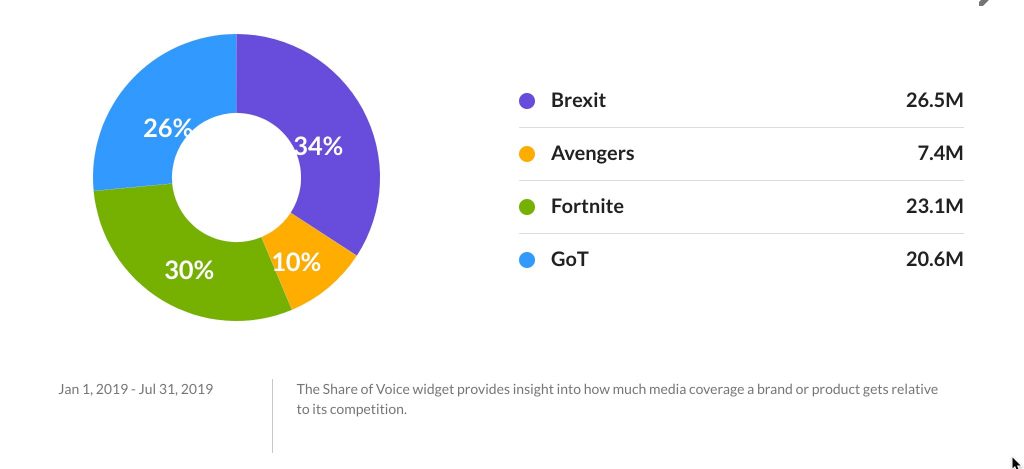 If you've no idea as to how you could possibly use this bountiful new medium in the real world – check out Nike's work. Nike took its Air Jordan I trainers to Fortnite, giving players the opportunity to play in a pair of Jordans and embark on challenges to unlock exclusive skins and skateboard sprays.
It was the first specific clothing brand collab with Fortnite and points towards a very exciting future between brands, businesses and gaming. And, it also goes to show that there's virtually no end to the creative paths that brands and businesses can take to get their services/products in front of a highly-engaged audience of gamers.
Gaming is at the pinnacle of advertising
Gamers spend, on average of 7 hours per week gaming, which offers a valuable window of opportunity for brands to connect with a highly engaged audience.
One of the biggest benefits to brands and businesses is that, unlike on other social platforms, gamers aren't distracted – they're always, fully in the zone. They're not scrolling through news feeds at high speeds or watching something on another screen on the same time – they're entirely focussed on the game.
The Future Is Here – The Future is Gaming
Whether you're in tune to the emerging potential of gaming or not; the fact is, it is a huge market, it's growing and it's here to stay.
Gaming platforms open the door for brands, businesses, and organisations to tap into 'hard to reach audiences' in numbers that have never been seen before.
But, before we go we'd like to offer a word of warning
Before you dive in head first, it's so important that you first work to understand the gaming community. What I mean is you should take part as a player, as a fan, as a novice. If that's something that you don't fancy doing, then we strongly recommend working alongside an expert team like us, before embarking on any campaign. Gamers are most engaged when the content their served is authentic – they won't respond well to something that doesn't understand them.
If you want more inspiration, or would like to learn more about how we can help you to connect with the gaming community, get in touch.
To view more of our interesting, insightful articles and latest news – click here.