Atari® – the goliath of golden age gaming that launched Asteroids, Space Invaders, Centipede and PONG is building on its retro legacy with a line of video game-themed hotels that are set to open in 2022.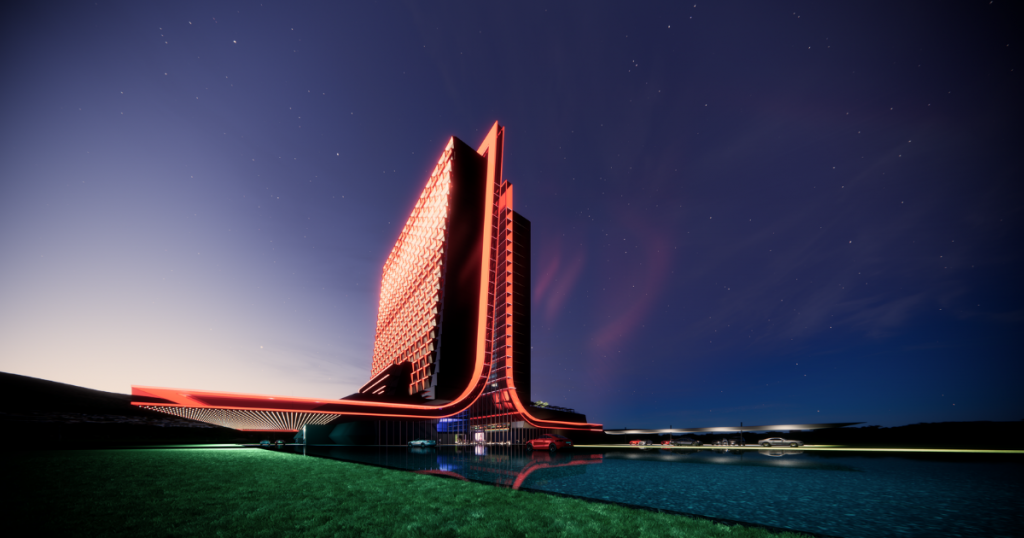 Working with world-renowned architecture and design firm, Gensler, Atari® has finally unveiled its vision for its highly anticipated pop culture and video game-themed hotels with the first two to open in Las Vegas, Nevada, and Phoenix, Arizona.
It's believed that the rights have also been secured to build future Atari® Hotels in Austin, Chicago, Denver, San Francisco, San Jose, and Seattle.
According to its website, Atari® Hotels will give guests the chance to explore and enjoy ground-breaking hospitality innovations, business opportunities, and a revolutionary variety of entertainment options. Retro enthusiasts, casual and hardcore gamers, content creators, and esports professionals will consider Atari® Hotels a unique place to call their home away from home.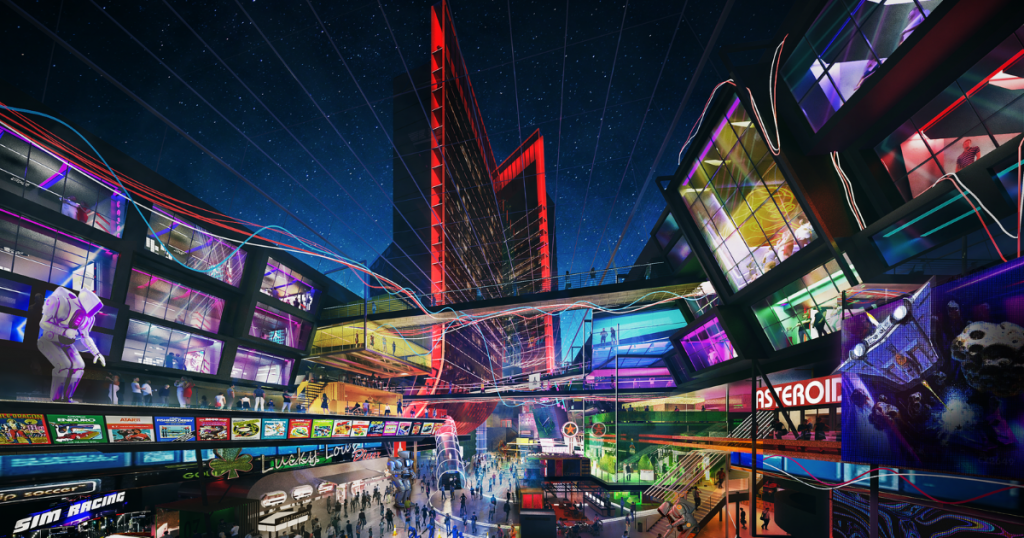 Guests can indulge in the latest in video games, experience cutting-edge immersive entertainment, buy exclusive Atari® Hotels merch, and play the night away in retro-style gaming arcades. A speakeasy and fully equipped nightclub will be available for adult guests, as well as themed restaurants and bars.
"Atari® Hotels is at the forefront of experiential hospitality, bringing together gaming and esports with today's culture, including fashion, music, technology, and art," said Napoleon Smith III, Managing Partner at Atari® Hotels / GSD Group. "Subnation knows how to bring these elements to life both on and offline. We've selected Subnation to collaboratively define and shape the unparalleled lifestyle that Atari® Hotels captures."
The highly anticipated dystopian hotels are expected to open sometime in 2022 and will have 400 rooms over 30 stories, connected by a glass atrium representing a massive, three-pronged Atari® logo.
Are you ready to play?
To view more of our interesting, insightful articles and latest news – click here.